Happy Day
Happy Easter in 2012/ 2017........
Frohe Ostern!
Letters and Information: The letters are written for all humans worldwide.

They are about the matter and commission of our all Lord and Creator. Reading letters it is worth the effort.
Please, see the English translation below!
September 2016*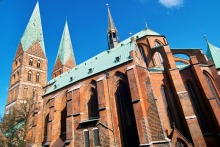 Sehr geehrte Herrschaften, sehr geehrte Botschafter und Diplomaten der Welt,
es wird für jeden erwachsenen Menschen höchste Zeit, seine Vorbestimmung zu erkennen und diese auch öffentlich zu vertreten.
Dabei macht man sich vor seinem Gegenüber klein, welcher zu der gesamten erkrankten Menschheit gehört und dem Zeitgeist unterlegen sein wird, oder aber man wird durch unser aller Schöpfer klein gemacht!
Doch man steht trotz dessen vor sich und seinem Schöpfer gerade, da jeder Mensch Fehler machen kann und machen wird, was jedoch immer noch besser ist, als tatenlos zuzusehen, wie sich der Zeitgeist entwickelt, wohin sich der Zeitgeist bewegt und welche Geschwindigkeit er bereits angenommen hat.
Bitte machen Sie als vorbestimmte Verantwortliche, besonders als die königlich dänischen Botschafter wahr, womit niemand mehr rechnen konnte und beenden Sie durch sofortige Maßnahmen und langfristige Projekte die Hungersnöte auf der ganzen Welt, wie in dem angeführten Schreiben/ weltauftrag.de/iwf.html vorgeschlagen.
Durch diese Aktionen werden sich die Kriege verringern und dadurch bekommt man die Oberhand auch über die Mafia und den Terrorismus, bis sich der ausgebreitete Hass reduziert und sich am Ende ganz einstellen wird.
Denn das fünfte Märchen lautet: Des Kaisers neue Kleider!
Germany, Lübeck, Ostern 2012
___________________________________________________________________________________
Free Translation
Ladies and Gentlemen, Dear Ambassadors, Dear Diplomats of the World,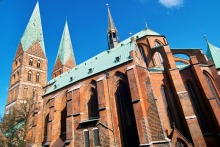 It is high time for every adult person to recognize his predetermination and to represent this also publicly.
Besides, one makes oneself small in front of his opponent, who belongs to the whole, ill humanity and will be in an inferior position of the spirit of time, or however, one is made small by our all Creator!
However, one is responsible even so in front of oneself and in front of one`s Creator, because every person can make mistakes and will make mistakes even what is still better, than to watch inactively like the spirit of time develops, where the spirit of time has moved and which speed it has already achieved.
Please, as predetermined persons responsible, particularly as the Royal Danish Ambassadors go through with what nobody more could expected and finish the famines all over the world by immediate measures and long-term projects, as suggested in the mentioned writing: weltauftrag.de/iwf.html
By these actions the wars will decrease and thereby one gets the upper hand also about the Mafia and the Terrorism, until the widespread hatred decreases and will completely disappear at the end.
Since the fifth fairy tale is: The Emperor's new Clothes!
Germany, Luebeck, Easter 2012/ 2017